Revolutionizing Customer
Communication
In The Automobile Industry
Welcome to WACTO, the ultimate solution for
automobile industry conversational AI chatbot in Chennai, India
to manage and streamline operations in the automobile industry. Our platform offers a range of services that cater to the diverse needs of the industry. From managing test drives to providing purchase advice, workshop services, and breakdown services, we have got you covered.
Breakdown Service and Damage Reports
Customers can easily report any issues via photo and video, making it easier for you to diagnose and fix the problem quickly.
Our platform provides customers with repair status updates and reminders for inspections via push notifications. This ensures that customers are always aware of the status of their car and when it needs to be serviced.
We understand that buying a car can be a daunting task, especially with so many options available. Therefore, we have made it easier for customers to explore all cars and check out all models in the showroom with just a click of a button. Our platform provides customers with detailed information about each car, including its features, specifications, and pricing. This makes it easier for them to make an informed decision about their purchase.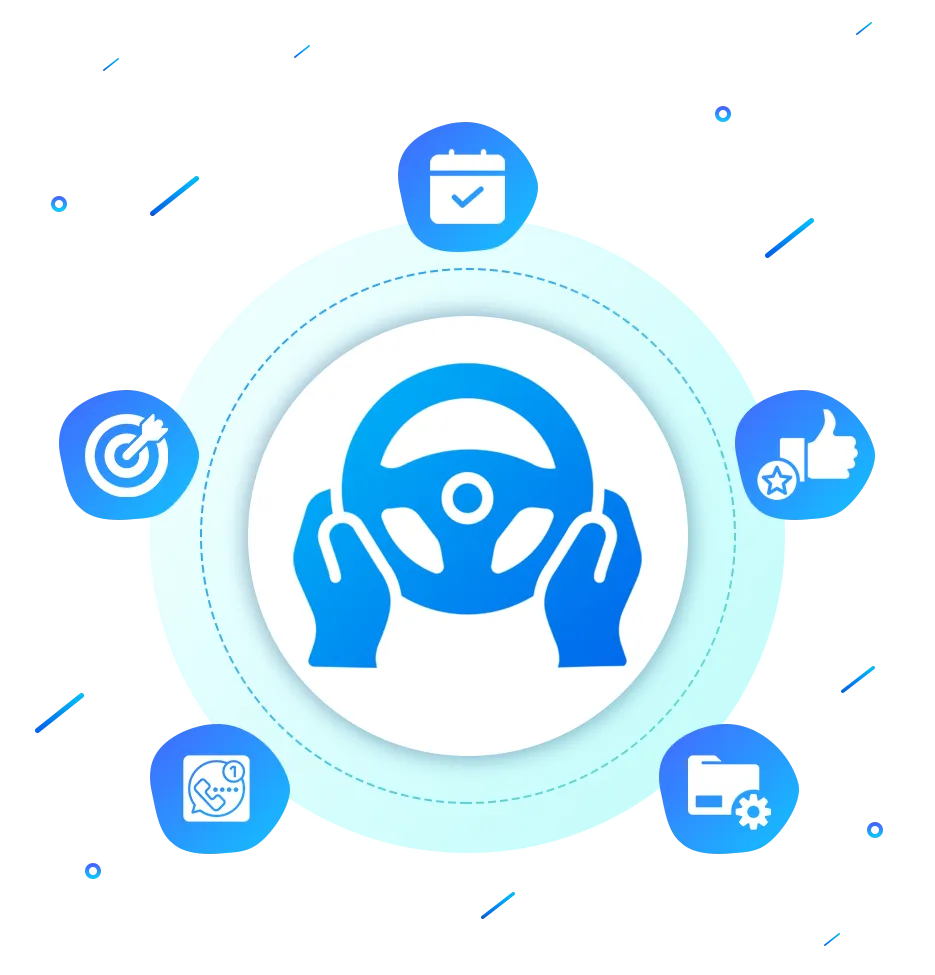 We understand that test drives are an essential part of the car buying process. Therefore, we have designed a system that allows you to schedule customer visits based on the availability of cars in the showroom. Our platform enables you to monitor these appointments and ensures that there are no waiting loops or call-backs required. To make the process even more convenient, we have integrated WhatsApp notifications for appointment reminders. This ensures that customers do not miss their appointments and the process runs smoothly.
Get The Best Communication Solution Or Your Business And
Grow Exponentially.