Automate Sales Growth & Customer Engagement On WhatsApp
Interact with customers in a conversational and real-time manner, with their permission, throughout their sales, marketing, and support journeys to enhance sales growth and customer engagement with the
best whatsapp chatbot for business in chennai, India.
Create conversations that convert
Respect customer preferences while sending out promotions, offers, and back-in-stock alerts.,
and re-buy reminders. Send out order and booking confirmations, subscription reminders, delivery updates, and other relevant notifications.
Sell more with WhatsApp store
Display relevant products from your catalog by using WhatsApp product messages. Share interactive
single or multi-product messages to showcase products in your inventory. Enable customers to add items to their shopping cart without the risk of outdated information, such as incorrect pricing or availability.
Timely one-on-one customer support
Enhance customer care by utilizing intelligent WhatsApp chatbots that can efficiently handle.
most routine inquiries. Minimize response time and operational expenses with pre-written responses and self-service flows. Smoothly transfer customers to live agents for more complicated queries or when dealing with dissatisfied customers.
Supercharger Your Business With WACTO's Power-Packed Features
confirmations, shipping updates, abandoned carts, and discount offers. Sending timely reminders can lead to increased sales.
Track campaign performance and optimize them to improve conversion rates. Send bulk campaigns and broadcasts to reach a larger audience.
of team members to provide customer support on WhatsApp at scale. Utilize team inboxes and chat widgets to enhance customer communication and streamline team collaboration.
Why need for -
Wacto
WhatsApp API Service Provider?
WACTO is an all-inclusive communication platform developed using official WhatsApp APIs. You can now utilize a single platform for your team's needs, eliminating the need for multiple tools.
Designed specifically for WhatsApp
Simple to set up and easy to operate
Comes with numerous built-in integrations
Enhances the overall customer experience
Improves open and response rates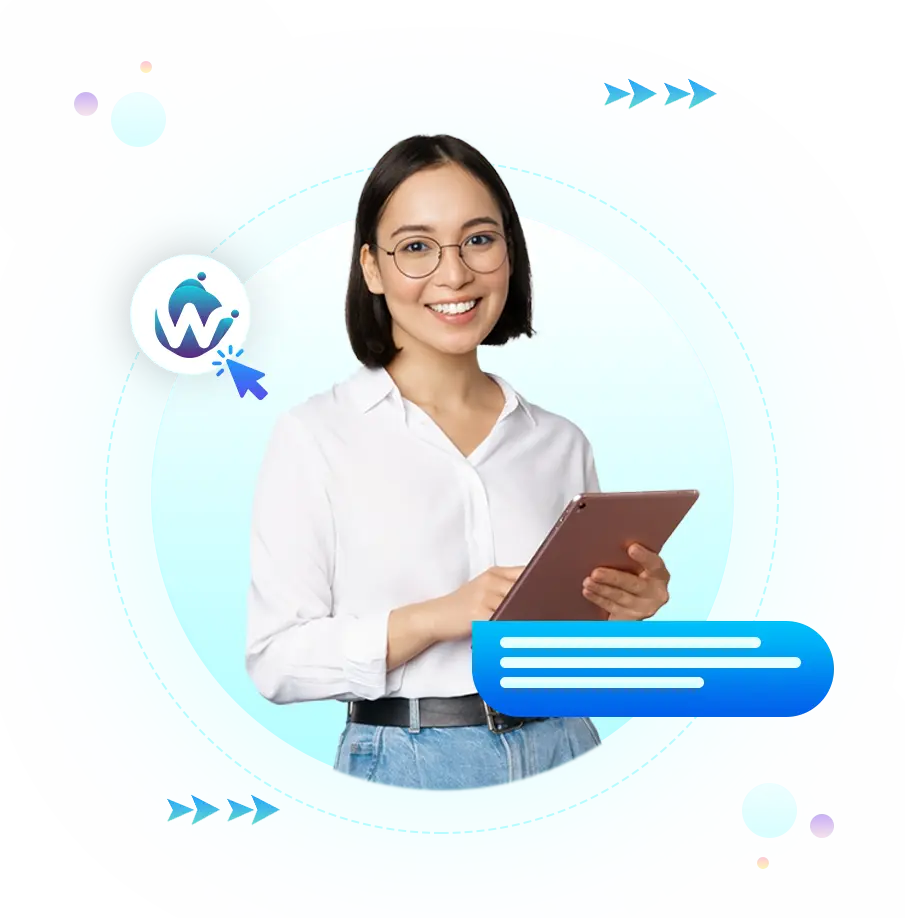 Want to streamline your sales and customer service support with WhatsApp automation?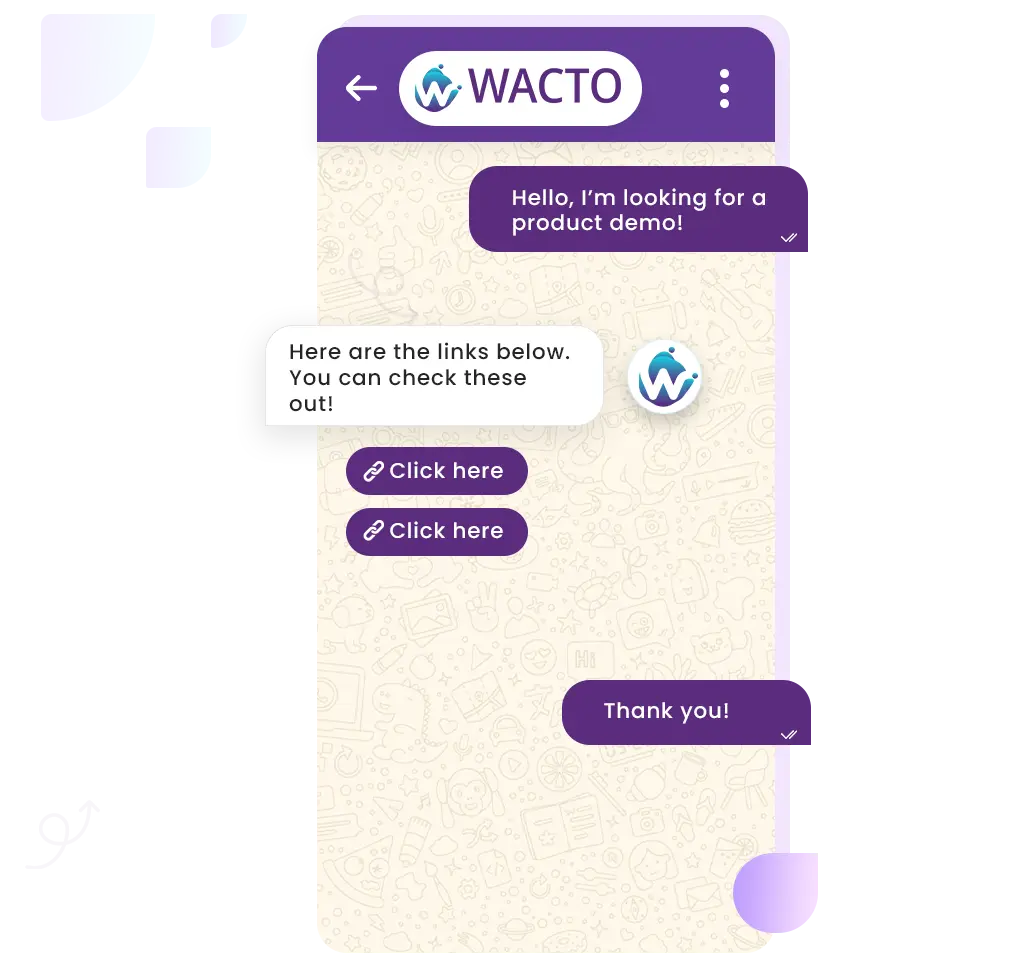 WhatsApp API For Business
FAQ