Unlock The Power Of Telegram Chatbots To Grow Sales & Delight Customers
Interact with your audience using the
best telegram bot API service for business in Chennai, India
on your Telegram account and expand your brand's
online visibility through the use of the Telegram API,
while placing emphasis on protecting privacy and maintaining security.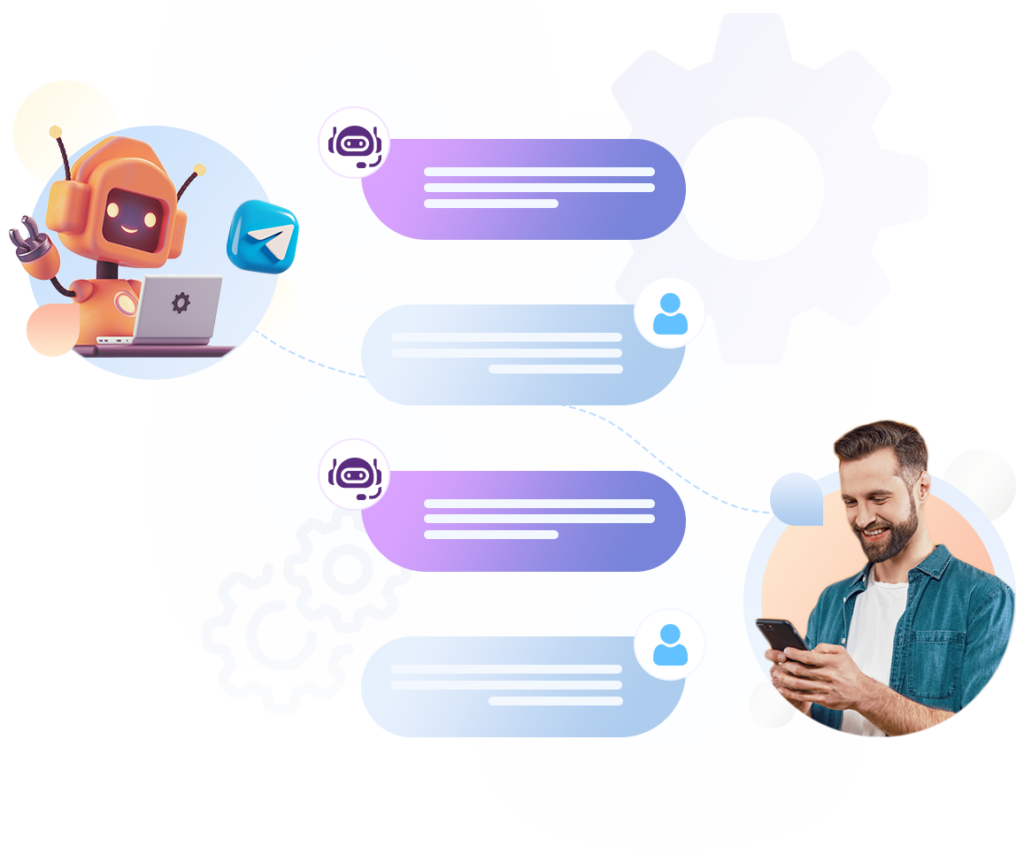 Engage customers through seamless automation via Telegram
Gain new customer engagement opportunity
Telegram presents a new opportunity for customer engagement by providing advantages over its competitors, such as the ability to handle files up to 2GB in size and the absence of restrictions on group size, resulting in a broader audience reach.
Maintain the integrity of your customer interactions by enhancing them with rich media capabilities, allowing for the exchange of various media files such as images, audio, PDFs, CTA buttons, and location sharing on a map, in addition to the broadcast message feature.
Ensure availability by utilizing lead generation CTAs and intelligent product recommendations to attract potential customers, who can be quickly converted with the aid of alert notifications for sales teams, resulting in reduced turnaround times.
Integrate your product

catalogue and sell
through Telegram
Use Telegram to exhibit your product catalogue and deliver it to customers, as well as provide order confirmation and billing updates through the same channel, effectively transforming Telegram into a highly effective sales platform.
Create automated

customer conversations
on Telegram with no-code bots
Choose from a range of prebuilt bot templates designed for various use-cases, and customize the chatbot flow to meet your needs without requiring technical expertise. You can seamlessly integrate your bot with your CRM and other business applications for maximum efficiency.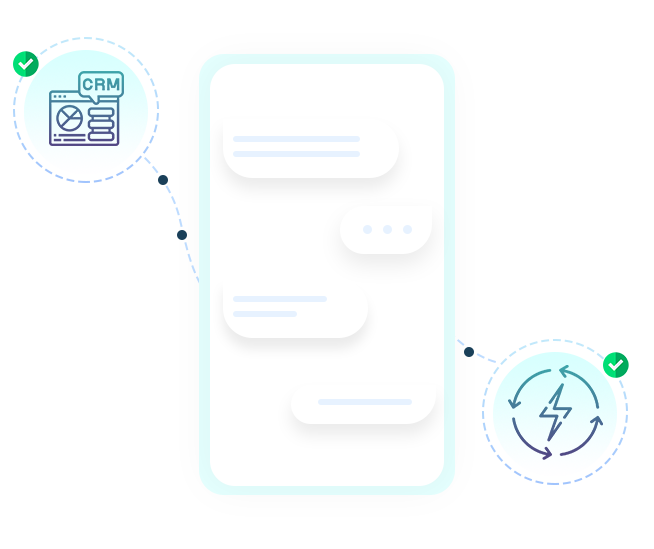 Frequently Asked Questions
What can I do with this Telegram chatbot?
Our Telegram chatbot can assist you with various tasks, such as answering frequently asked questions, providing product or service information, helping you make a purchase, and much more.
How can I activate or start using the Telegram chatbot?
You can start using our Telegram chatbot by simply searching for it in the Telegram app, selecting it from the results, and clicking on the "start" button to activate it.
Is my personal information secure when using this Telegram chatbot?
Yes, We use industry-standard encryption and follow best practices to ensure your personal information is protected at all times.
How can I report an issue or error with the Telegram chatbot?
If you experience an issue or error with our Telegram chatbot, please contact our customer support team by sending a message through the chatbot. We will promptly investigate and resolve the issue.
Can I interact with a live customer service representative through this Telegram chatbot?
Yes, you can interact with a live customer service representative through our Telegram chatbot if we have that service available. Our chatbot will inform you if a live representative is available, and you can start the interaction by following the instructions provided.
Are there any costs or fees associated with integrating Telegram chatbot?
No, there are no costs or fees associated with integrating our Telegram chatbot. It is a free service we offer to our customers to help them with their needs and make their experience with our business more seamless and convenient.