India's #1 Facebook
Solutions For Businesses
Effectively target billions of Facebook users and increase sales by providing instant comment and chat replies on posts, stories, and live streams. Utilize the intelligent tools from the
best Facebook chatbot for business solutions in Chennai, India
, to engage customers with personalized interactions, even if you do not have an additional advertising budget.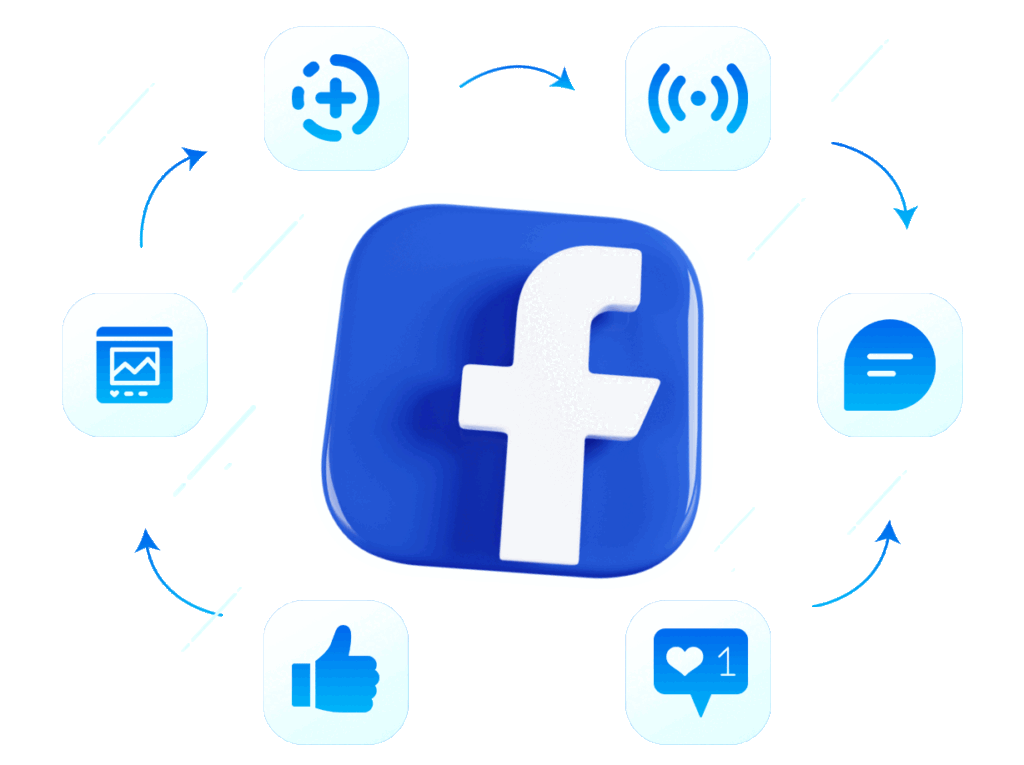 Improve the customer experience and streamline your business operations with the following features:
Improve the customer experience and streamline your business operations with the following features:

Integrate Messenger with your website

Integrate with your e-commerce stores

Send automated comment and chat replies

View purchase history and order status side-by-side for efficient customer support.

Manage conversations from Messenger, WhatsApp, Instagram, and other platforms in one place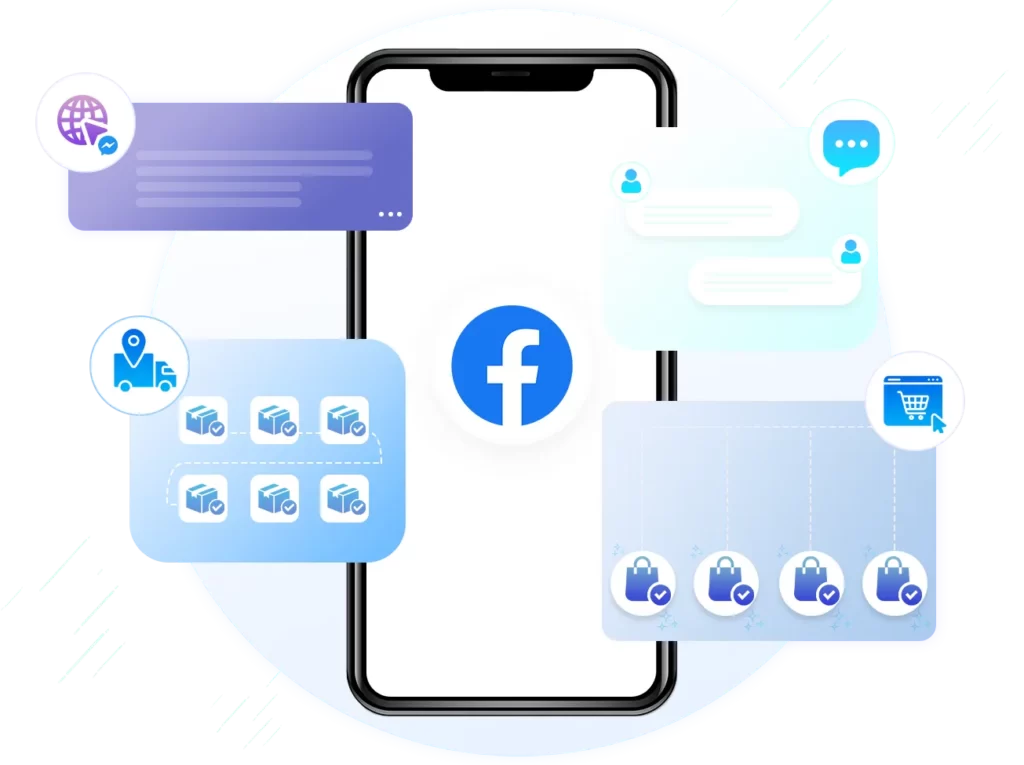 Connect Your
Facebook Account
To WACTO
By linking your Facebook account to WACTO, you can

Retrieve contacts and send messages promptly

Send automated direct messages with pre-configured rules

Access and respond to messages and comments in your team inbox
Why Integrate Facebook With WACTO?
Grow Your Business With
Facebook Messenger Now?
Frequently Asked Questions
Is there a business version of Facebook?
Yes, you can either create a Facebook Business Page through a personal Facebook account or convert an existing personal Facebook Page into a Business Page. Additionally, Facebook offers a dedicated business inbox in Messenger, allowing businesses to efficiently manage and respond to customer messages. Users can also switch between their personal and business accounts within the Messenger app.
How to get Facebook Messenger for my business?
To access the Facebook Messenger Business Inbox, simply open your Messenger app and tap on your profile picture. Then, switch to the account for which you want to open the Business Inbox.
How do I connect Facebook Business account to WACTO?
To link your Facebook Business account to WACTO, you will require a Facebook account and a Facebook Page. If you haven already created a Facebook Page for your business, you can refer to the detailed instructions provided by Facebook.
Is it possible to synchronize conversation history using WACTO?
Absolutely, you can access your latest conversations, and for previous ones, they will only appear once the contact sends a new message to you.