Automate Marketing With India's #1 Conversational Engagement Platform
Ensure that your marketing efforts are effective by identifying and segmenting your target audience and delivering appropriate messages at the right time. As the
best converstational marketing solutions for brand growth
we prioritize customers who are more likely to engage, connect and transact with your brand.
Engage Better With
Precise Targeting
Enhance your engagement tactics by employing accurate targeting. Utilize WhatsApp's quality-based messaging, SMS, and RCS to carry out one-click broadcast campaigns and engage with a larger audience.
Enhance your engagement tactics by employing accurate targeting. Utilize WhatsApp's quality-based messaging, SMS, and RCS to carry out one-click broadcast campaigns and engage with a larger audience.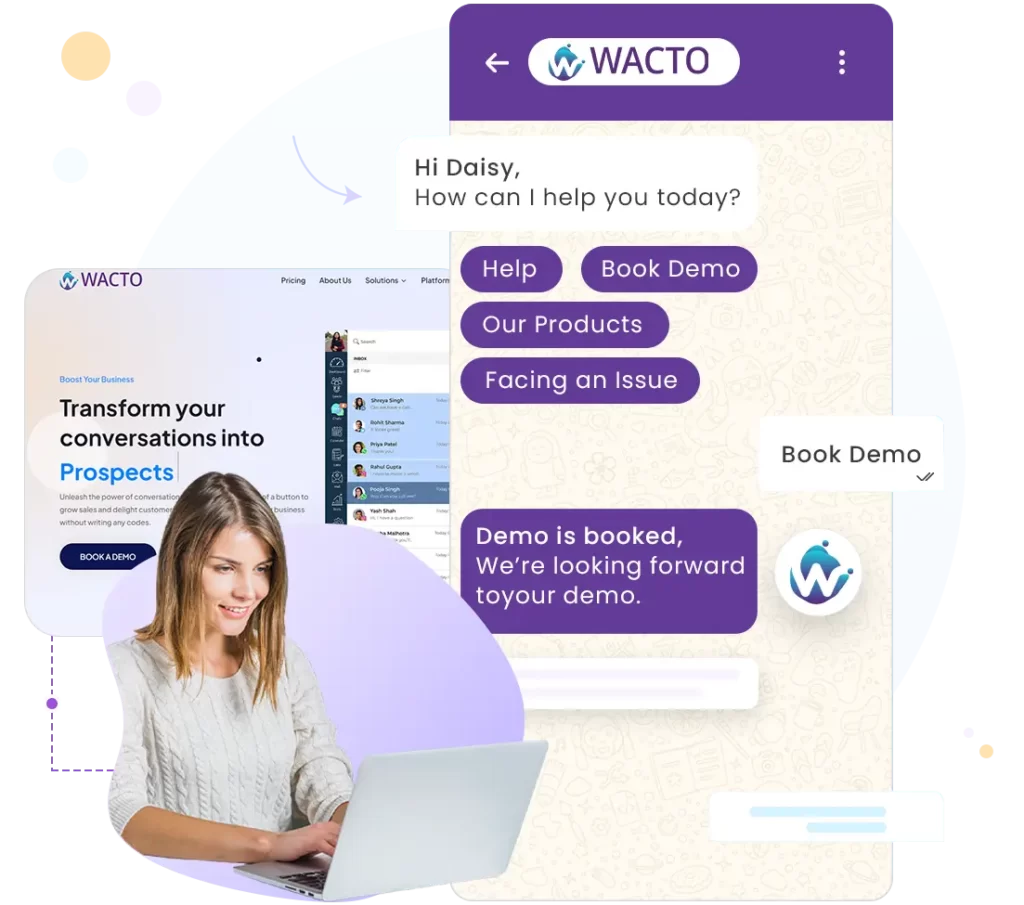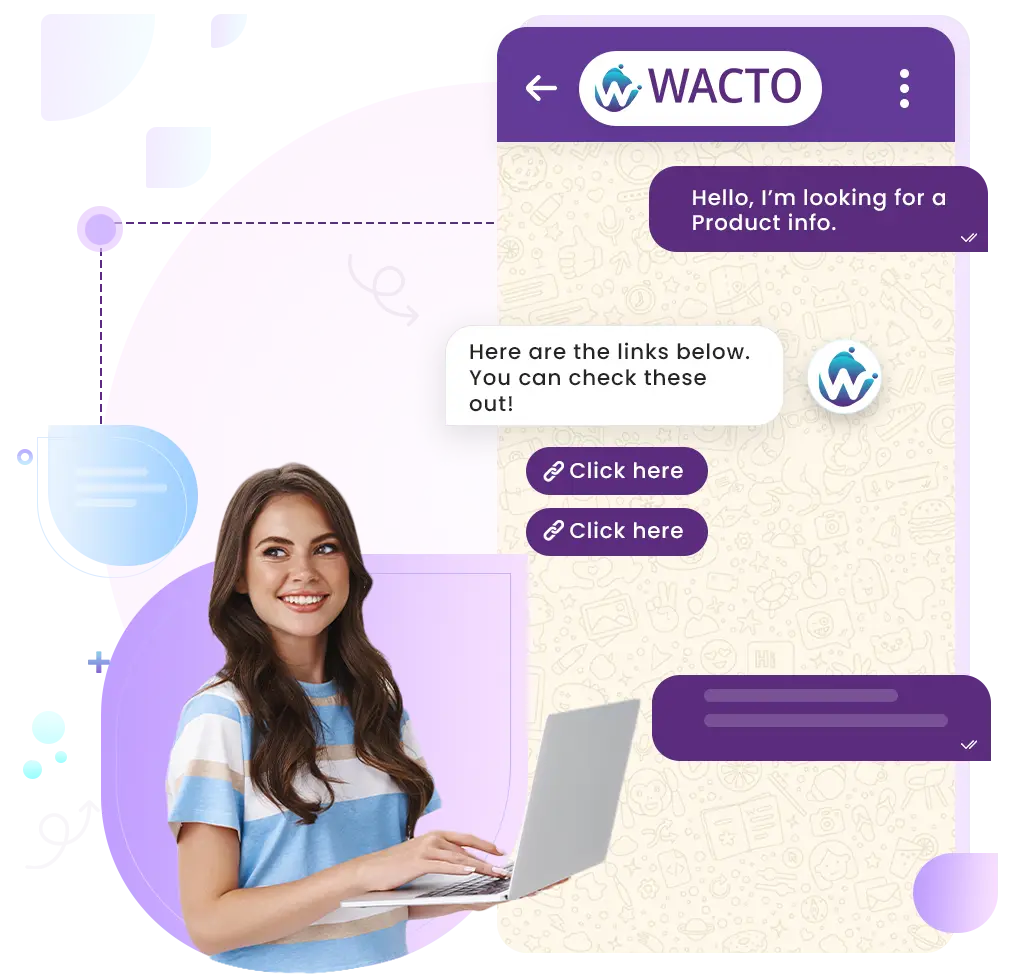 Sharpen Your
Marketing Strategy
With Predictive Insights
Enhance your marketing strategy with predictive insights to gain a competitive edge. Automate your campaigns by utilizing custom lists and segments based on clickstream and behavioral data. 
Identify your high-value segments, customers at risk of churn, and forecast behavior by analyzing buying patterns, preferences, and more. To create customized campaigns, easily integrate with any eCommerce platform, CRM, or support tool.
Simplify Your Business With WACTO In 10 minutes – No Cost Demo!
One Unified Dashboard Is All It Takes
To Build Relationships
& Drive Sales
Unified conversational profiles
Gain a comprehensive understanding of your customer's behavior by utilizing unified conversational profiles. This allows for access to identity resolution, engagement data, and marketing journeys, providing a single view of your customer's behavior.
Optimize Performance
Improve your performance with the help of actionable insights that provide information on your engagement, conversions, and campaign performance.
Cross-Channel Orchestration
Utilize cross-channel orchestration to increase your engagement levels across multiple platforms such as WhatsApp, RCS, and SMS. This can be achieved with pre-approved templates to streamline the process.
No code journey builder
Create conversational journeys across multiple channels without writing any code by utilizing a no-code journey builder.
High Scalability
Achieve high scalability by sending campaigns to numerous customers simultaneously and handling millions of events each day.
Seamless Integrations
Easily integrate with mobile apps, support tools, and online stores to access both historical and real-time data without any disruptions.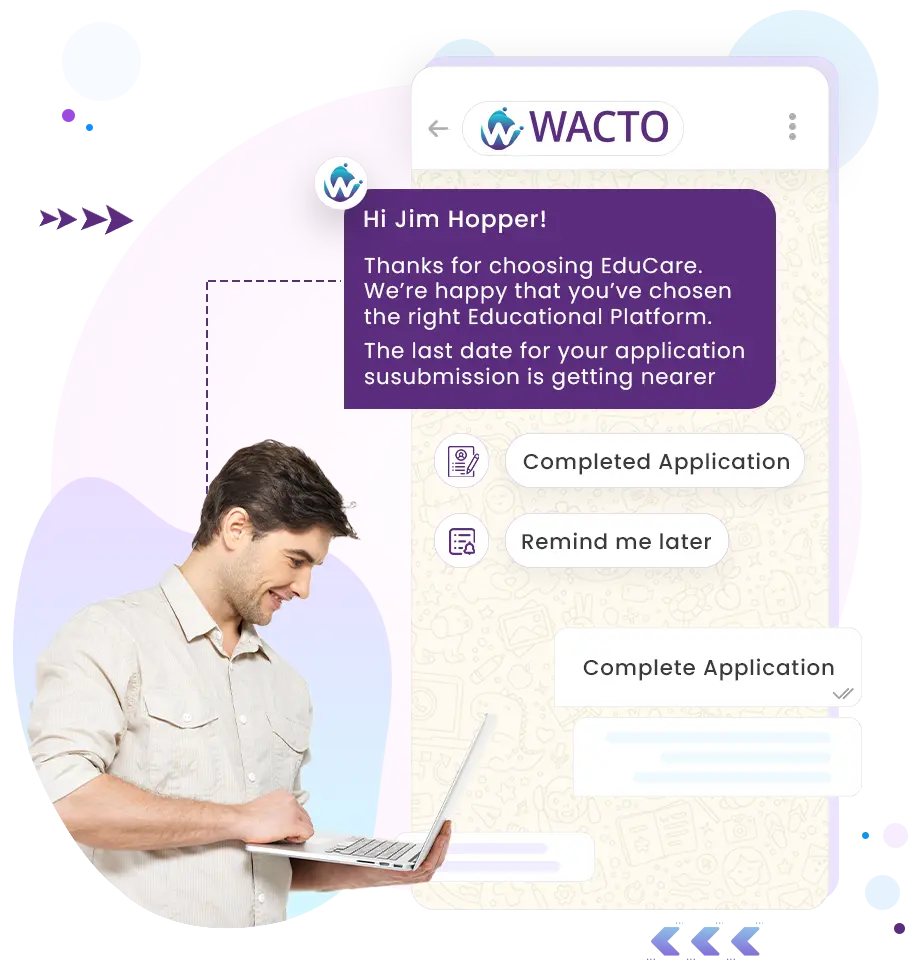 Transform
Conversations
Into Conversions
Transform your conversations into conversions by utilizing the following strategies. Firstly, share product catalogs on the channels preferred by your customers, with real-time sync from your eCommerce store.
Secondly, automate updates for orders placed, shipping tracking, discount offers, and other relevant information. Lastly, inform customers when their favorite or wishlisted products become available again.
We Win,
When Our
Customers Win!
"GK Traders catered to 10,000+( customer volume) and successfully responded to 100% of customer queries every month thereby reducing the call volume to their support team by 15%"
"Ethix 'website and WhatsApp Bot Conversational Platforms helps in successfully interacting with customers and was able to generate 400 new enquires a month saving 30% of their marketing costs."
"Hello ipsum dolor sit amet consectetur adip iscing elit. Non dolor urna, ullamcorper feug iat elementum non et erile tortor."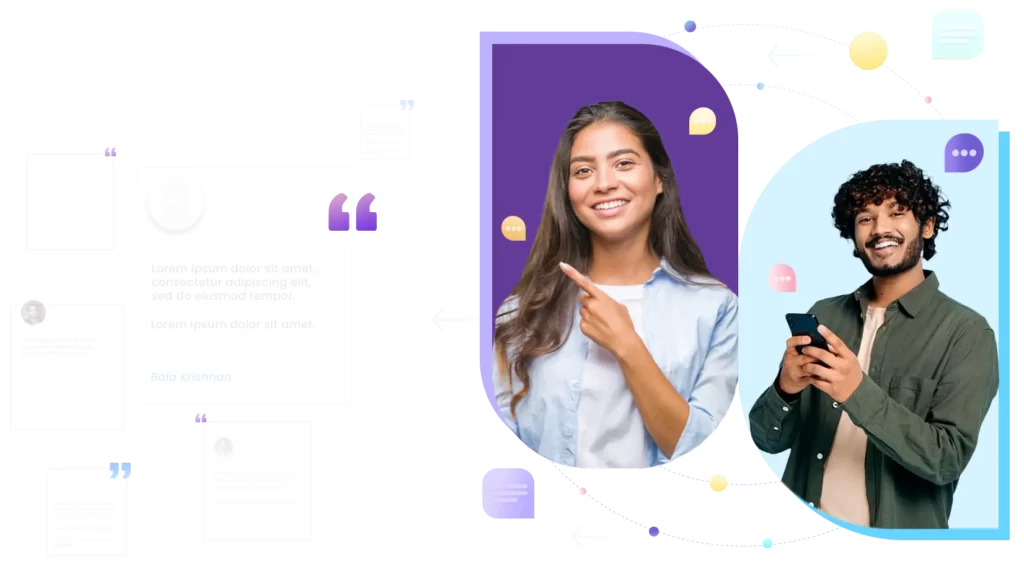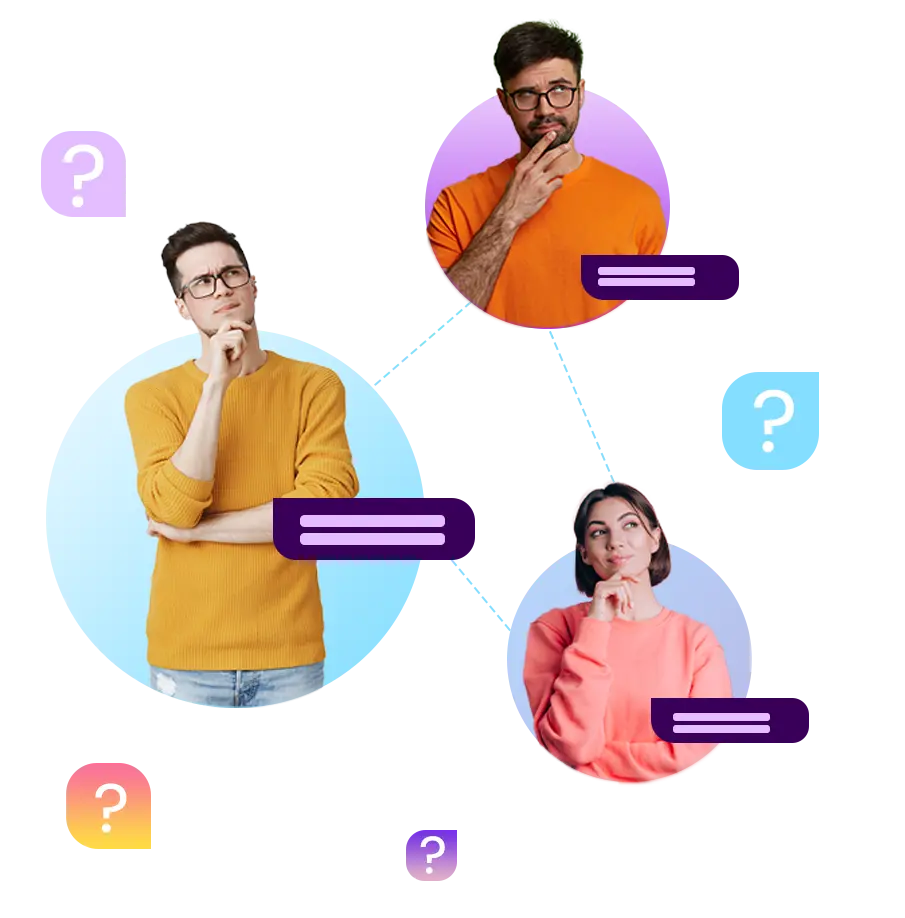 Frequently Asked Questions
What is Conversational Marketing?
Conversational Marketing refers to a marketing approach that uses personalized conversational experiences to guide customers through the marketing funnel. This strategy enables brands to create a more meaningful connection with buyers, leading to improved customer retention, loyalty, and rapport-building. Conversational Marketing allows businesses to communicate with customers on an individual level, providing a more personalized experience rather than addressing them as part of a broader audience.
How can you segment data to run personalized campaigns?
To run personalized campaigns, businesses can segment their data by applying filters to select various attributes with ease. This enables the definition of customer segments for targeted campaigns, and the platform dynamically adjusts customers in and out of segments as their attributes change. Additionally, customer profiles can be enriched and organized with new data over time, creating target groups based on the most recent information available.
What are some of the examples of conversational marketing?
Conversational marketing examples include one-way campaigns or broadcasts that target specific audience segments. These campaigns are ideal for notifying customers about new product launches, sales announcements, and newsletters from your business. Additionally, the platform facilitates two-way campaigns that can be scheduled and automated based on past customer behavior, such as welcome series, event-triggered engagement, and reactivation messages. These campaigns can be triggered based on specific conditions or events.
How can you trigger interactive campaigns with conversational marketing bots?
One way to trigger interactive campaigns using conversational marketing bots is to set up personalized and multi-channel journeys for customers at every stage of their journey. This can include sending abandoned cart notifications to remind customers to complete their purchases. By using bots to run interactive campaigns, businesses can create personalized conversations with customers at scale by leveraging their events and behaviours. The journey can be planned, the experience can be personalized, and the results can be optimized to achieve better engagement and conversions.