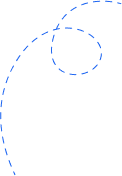 Growth-Oriented pricing that scales
your business
Get our futuristic Omnichannel Marketing Solutions with flexible price plans Automate Business by WACTO
Yearly
Professional
Get 7 Days Free Trial
Advanced Chatbot (Dynamic) Builder

Create Interactive Reports With Dashboard & Analytics

Whatsapp Broadcast & Message Scheduler

1 Channel: WhatsApp

p
Popular
Business
Get 7 Days Free Trial
Advanced Chatbot (Dynamic) Builder

Create Interactive Reports With Dashboard & Analytics

Google Sheets & Google Calendar Integration For Chat Automation

Whatsapp Broadcast & Message Scheduler

2 Channels: Whatsapp & Website

p
Enterprise
Get 7 Days Free Trial
Advanced Chatbot (Dynamic) Builder

Generate Interactive Reports With Dashboard & Analytics

Google Sheets & Google Calendar Integration For Chat Automation

WhatsApp broadcast & message scheduler

3 Channels: Website, WhatsApp & Facebook

Unlimited integrations

Multi lingual support
Monthly
Deliver delightful experiences on
all channels
Leverage our high-scale, conversational AI platform. Engage your customers with frictionless & personalized journeys.
Get Your 7 Days
Free
Trial!
Get Your 7 Days
Free
Trial!
We offer a very competitive pricing for our omnichannel marketing solution that comes with comprehensive features to automate you business. With WACTO you can create your own customized omnichannel marketing solution with your desired features to increase customer engagement by automatically responding to their messages on the channel they are.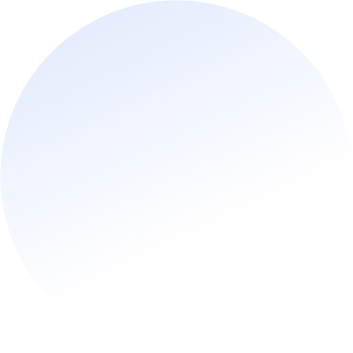 An Omnichannel Marketing Automation platform that can do Everything!
Drive brand loyalty and increase customer engagement with our automated well-timed, relevant, personal, and contextual messages.
What is the difference between Professional and Business Plan?
Business Plan has Google sheet and Google calendar integration. In Professional plan you do not get that feature. Also in Professional plan we give 2 channels but in Business plan we offer 3 channels.
What is the difference between Business and enterprises Plan?
In enterprises plan, we offer SMS integration and We do not charge for any CRM integrations if any.
How many numbers can I connect in a bot?
Only a single number can be connected to a bot. 
Can I use 2 numbers in the same bot?
No, its not possible. Its only possible to connect a number to a bot.
Can I use payment gateway in my bot?
Yes , Only in business and enterprises Plan that feature is available,
Can I use WhatsApp business app in the registered business verified number?
No, Meta does not permit to use WhatsApp Business App after connecting it with an API.
How many Messages can I send in a day?
1000. It can organically be increased by tiring system.
Should I pay for conversations or is it free?
We offer 1000 conversations Free every month. More than that a user has to pay for it.
What are MAUs and MTD? Can u please explain them?
MAU's or the Monthly Active Users are basically all the unique user which would be present on any  given month. 
Say for instance I interact with your bot in the month of January then I become a single MAU for the  month of January. 
MTD is Month To Date which means that from the start of the month to the current date how many  MAU's have come on your platform. 
So for example today is 20th of January; so from 1st of January to 20th how many MAU's have been  created is something which can be viewed.
Tell me how I can find our the user initiated conversation?
If it is for a specific bot then you can go ahead and view it by clicking on the bot > configuration >  deployment > edit settings on WhatsApp as a channel > account settings. 
If it is in terms of the entire account we could go ahead and share the credits utilised by an account. For  this you could initiate a separate thread where I can loop in my billing team for it
A conversation is defined as the messages sent within the 24-hour session window. A conversation or session starts when the first message from a business is delivered. There are two types of pricing based on the initiation of the conversation: a. Business-initiated conversation pricing b. User-initiated conversation pricing
When will my billing period start?
Your billing period on WACTO begins once your WhatsApp API number is registered for your business account. For further assistance with billing, payments, and refunds contact: wecare@wacto.in

Customizable plan based on the needs and requirements of your business- Contact us today or book a demo to personalize your plan.