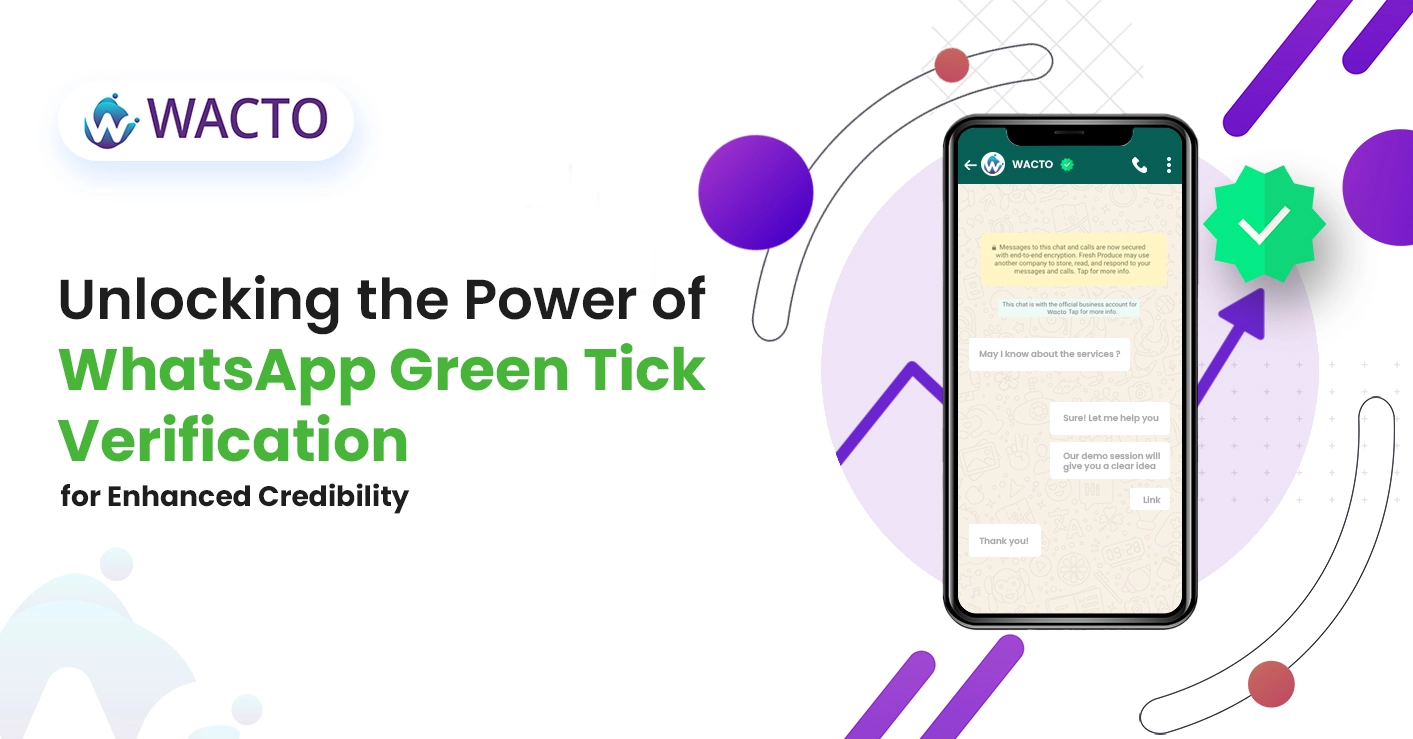 Boost Your Sales With WhatsApp
In the fast-paced digital age, establishing trust and credibility is paramount for businesses seeking to stand out in a crowded market. With the widespread use of instant messaging platforms, customers have grown accustomed to quick and reliable communication. WhatsApp, one of the world's most popular messaging apps, has introduced a powerful tool for enhancing credibility – the coveted WhatsApp Green Tick Verification. In this blog, we delve into the significance of the WhatsApp Green Tick Verification and how businesses can leverage it to elevate their brand credibility and build stronger connections with their audience.
Understanding the WhatsApp Green Tick Verification
The WhatsApp Green Tick Verification, also known as the WhatsApp Business Verification Badge, is a symbol of authenticity that signifies a business's legitimate presence on the platform. When a business is verified, it receives a green tick badge next to its name in the chat window, confirming to users that they are engaging with an officially recognized entity. This verification badge holds the potential to transform customer perception and instill confidence in the business.
Enhanced Credibility and Trust
Obtaining the WhatsApp Green Tick Verification instantly elevates a business's credibility and trustworthiness. In an era where online scams and impersonations are prevalent, the green tick acts as a seal of authenticity that reassures customers they are interacting with a genuine and reputable business. This enhanced credibility fosters a sense of trust and confidence among potential clients, paving the way for meaningful and fruitful interactions.
Streamlined Communication and Customer Service
With the WhatsApp Green Tick Verification, businesses can streamline their communication and customer service efforts. Verified businesses gain access to the WhatsApp Business API, which offers advanced features such as automated responses, customer segmentation, and messaging templates. These tools enable businesses to provide efficient and personalized customer support, enhancing the overall user experience.
Stand Out in Search Results
The WhatsApp Green Tick Verification also has a significant impact on search results within the app. When users search for businesses on WhatsApp, verified accounts are prioritized and displayed prominently. This means that your business is more likely to appear at the top of search results, increasing your visibility and making it easier for potential customers to find you.
How WACTO Helps to Apply for WhatsApp Green Tick Verification
Applying for the WhatsApp Green Tick Verification involves a few essential steps to ensure a seamless and successful verification process:
Set Up WhatsApp Business Account:

Before applying for verification, ensure that you have set up a WhatsApp Business Account and have filled out all the necessary information, including your business's name, description, and contact details.
Prepare Documentation:

WhatsApp requires certain documentation to verify the authenticity of your business. This may include business licenses, official websites, and other relevant documents.
Request Verification:

Navigate to the "Business Settings" section in the WhatsApp Business app and select "Request Verification." Follow the prompts to submit your request.
Wait for Review

:

WhatsApp will review your request and may reach out for additional information or documentation if needed. You have to be patient as the WhatsApp review process may take some time.
Receive Verification:

Once approved, you will receive the coveted green tick verification badge, indicating that your business is officially verified on WhatsApp.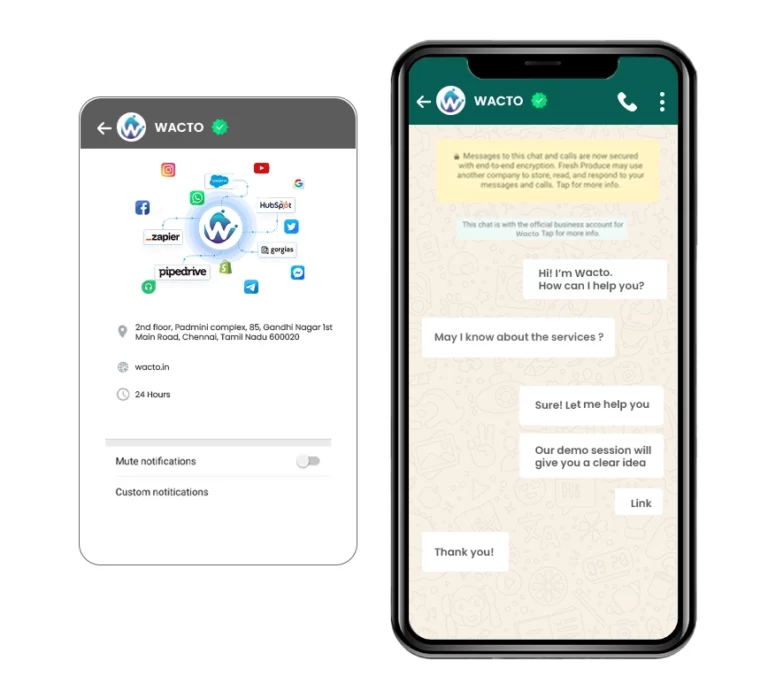 Building a Stronger Brand Connection
The WhatsApp Green Tick Verification is not just a badge; it's a gateway to building a stronger and more authentic brand connection. Verified businesses can use the platform to share updates, promotions, and valuable content directly with their audience, fostering engagement and loyalty. Additionally, the WhatsApp Green Tick Verification aligns with the growing trend of consumers preferring transparent and trustworthy interactions with brands.
WACTO's WhatsApp Green Tick Verification is a powerful tool that holds the potential to transform how businesses interact with their audience and how customers perceive them. By obtaining this verification badge, businesses can unlock enhanced credibility, streamline communication, and stand out in search results. The green tick serves as a beacon of trust, signaling to customers that your business is genuine and committed to providing exceptional service. Embrace the WhatsApp Green Tick Verification and harness its transformative power to build lasting connections and elevate your brand to new heights of credibility and success.